Hong Kong Trip 03: Avenue of Stars & The Peak
If you have planned a holiday trip to somewhere like Hong Kong, make sure you would decide whether to visit a place on the Morning session, Evening session or Night session.
The following two places are mostly would be in the evening till night time.
The Avenue of Stars (Chinese: 星光大道), modeled on the Hollywood Walk of Fame, is located along the Victoria Harbour waterfront in Tsim Sha Tsui, Hong Kong.
It honours celebrities of the Hong Kong film industry.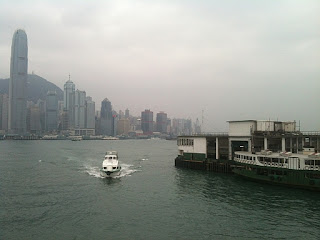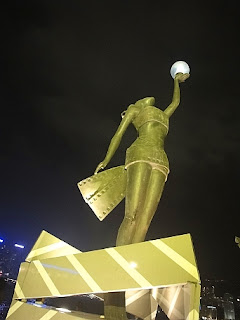 The Peak Tram
is owned and operated by the Hongkong and Shanghai Hotels Group (HSH), the owner of Hong Kong's famous Peninsula Hotel along with many other properties. The line, along with HSH's Peak Tower leisure complex at the line's summit, is promoted using the brand
The Peak.
You could try the Peak Tramp instead of taxi and buses. You have to shot a lot of night pictures in order to have one good shot.
It offers good views over the harbour and skyscrapers of Hong Kong.
of course, if you are going to take the tramp, you would pass the following nice buildings from the MTR Central station.
Enjoy...